Why "Big Wind's" noise measurements are a big fat lie
Oct 23, 2011




Print Article
.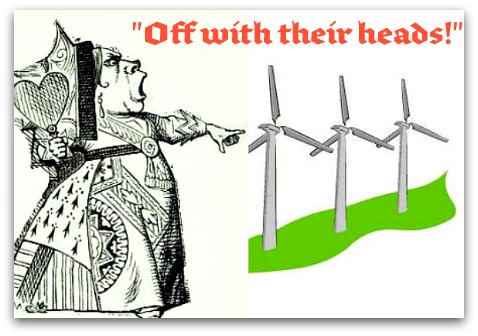 .
"Dynamic measurements of wind turbine acoustic signals, employing sound quality engineering methods considering the time and frequency sensitivities of human perception."   Presented at NOISE-CON 2011, Portland, Oregon, July 25-27, 2011.  Click here for a PDF of the paper.
·
Summary:  What this paper adds to the discussion of wind turbine noise and potential adverse health effects
(The following was lightly edited by WTS.com to conform to the Chicago Manual of Style.)
The reason the wind industry experts can claim that wind turbines produce insignificant levels of infrasound and low frequency sound is not because there isn't any, but because the instruments and methods they use cannot detect it.  In effect, they go hunting for a needle in the haystack using a magnet, when the problem is the needle is made of plastic.
When analyzed using a tool that can detect it, we find that infrasound and low frequency noise are there and they are there at Sound Pressure Levels (SPL's) much higher than previously considered likely.
The infrasound from wind turbines in fact rises and falls in Sound Pressure Level (also called Amplitude Modulation) at a very rapid rate (approximately 60 milliseconds from peak to peak) and with a high dynamic range—phenomena too fast to be "noticed" when standard acoustical filters are used to isolate this region of acoustic energy.  (Note, first of all, that a millisecond is one-thousandth of a second.  Secondly, according to the American National Standards Institute, a 1 Hertz, 1/3-octave filter has an impulse response of about 5 seconds.)
The understating of the true peaks that occurs during analysis, using conventional acoustical instruments and methods, effectively flattens and stretches out the dynamic modulation (crest factor), leading to the misconception that the levels are insignificant.
This study shows that, when analyzed according to the time response of the human transducer, the peaks of the energy waves can be above 90 dB Sound Pressure Level (SPL).  When combined with the findings of Dr. Alec Salt, our analysis shows that the dynamically modulated infrasound can be perceived by the auditory system at levels that are below the conventionally-determined threshold of audibility.
It is the short duration and extent of the change in sound pressure, rather than the overall energy level, that is stimulating the vestibular system.  Hence, the issue is not the average energy, but the short duration, peak values, and extent of change in energy—assuming that some lower threshold, like Dr. Salt's 60 dBG for cochlear Outer Hair Cell (OHC) activity, has been reached.