We oppose the project "in the strongest possible terms" (Australia)
Dec 19, 2011




Print Article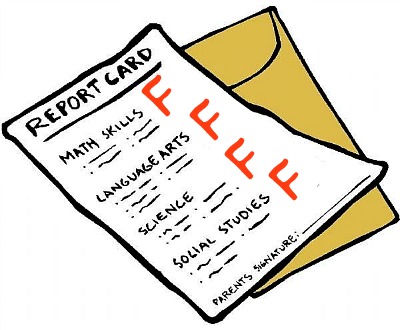 The Flyers Creek Wind Turbine Awareness Group, Inc. has produced a 258-page response to Infigen's proposed wind plant, giving the project a grade of "F."
The following is the cover letter included in their 258-page response.
The Director General
Major Development Assessment
Department of Planning and Infrastructure
GPO Box 39
SYDNEY NSW 2001
Australia

Dear Sir,

Re: Proposed Flyers Creek Wind Farm, Blayney Local Government Area

Application reference: MP 08_0252

The Flyers Creek Wind Turbine Awareness Group Inc. (FCWTAG) is comprised of a large group of concerned residents of the Blayney Local Government Area.

We object to the Proposed Flyers Creek Wind Farm ("the proposal") in the strongest possible terms. We believe this development [by wind energy giant, Infigen] is totally inappropriate.

This submission details our objections.

The FCWTAG requests that representatives of the group be given the opportunity to speak at the Planning Assessment Commission hearing related to this proposal.

Yours faithfully,

.
Dr. Colleen J Watts OAM
On behalf of the FCWTAG Inc
.
Click here for the full report.  (Note:  It's a large file, 27 MB.  It will take approx. 50 seconds to download with high speed access.  Longer for DSL and longer yet with a dial-up connection.)
.
The report insists that the World Health Organization's "Precautionary Principle" must be followed.  (In fact, the WHO's Precautionary Principle is being ignored by governments and wind developers the world over.)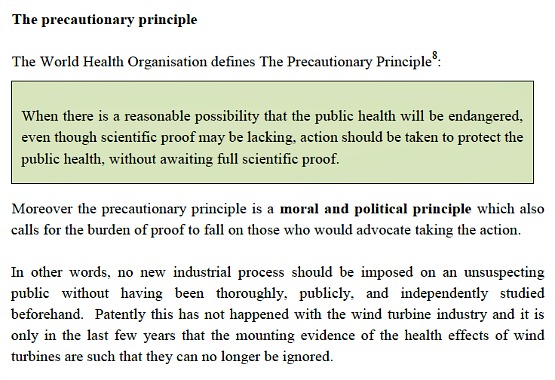 8. Berglund, B., Lindval, T., and Schwela, D. (Eds) (2000). Guidelines for community noise. World Health Organization, Geneva, Switzerland.