Wind Wise Radio (Mass.)
Apr 9, 2012




Print Article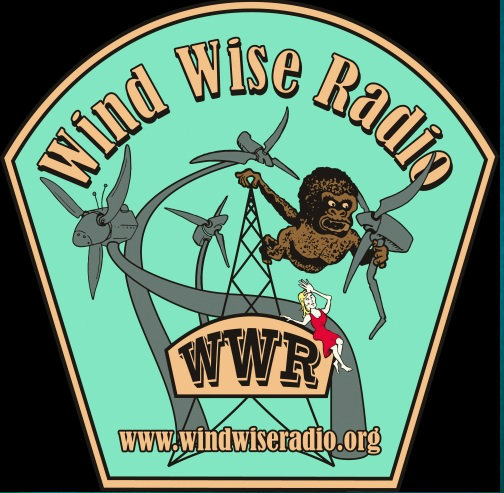 Wind Wise Radio is a live internet-based talk show and includes interviews with experts and q&a from callers. Episodes will stream live each Sunday Night at 7-8pm (U.S. Eastern Time) and podcasts of archived shows will be available in the itunes store, at our site, and elsewhere.
WWR is an all volunteer effort to help our communities and groups grow closer to each other, both regionally and nationally, by providing a weekly forum for the exchange of ideas and information about the role of wind energy in our attempts to solve the problems associated with human created climate change. Each week we will strive to present timely, relevant, newsworthy interviews with the leading experts. Susan and I hope you will tune in and listen to the show and to call in to interact with our guests. Please join the conversation.
Additionally, we are writing today to ask you for your support in getting the word about Wind Wise Radio out to all of your friends and communities. Besides emailing or telling your groups about WWR, many of you run websites, blogs and facebook pages and we hope you will consider putting a link, or a graphic, or even one of our widgets on your sites.
We can help provide graphics– please just ask.
The WWR widget is available at:
http://www.widgetbox.com/widget/wind-wise-radio
The WWR widget automatically displays a continuously updated link list of upcoming (and archived) shows from Wind Wise Radio. It also provides an easy way for others to grab the embed code for the widget so that they can embed it on their own sites and blogs. The widget is highly customizable both in size and stylistically (again, please ask if you need help in installing it).
There is also an RSS feed if that might work better for your circumstance.
Highest Regards,
Harley Keisch and Susan Lockwood
The hosts of Wind Wise Radio
harleyandsusan@windwiseradio.org
Website: http://www.windwiseradio.org
Facebook: http://www.facebook.com/windwiseradio (Don't forget to "LIKE" our fb page)
Twitter: http://twitter.com/WindWiseRadio
BlogtalkRadio site: http://www.blogtalkradio.com/windwise
To signup for email updates: http://eepurl.com/i5pZj
To get a widget: http://www.widgetbox.com/widget/wind-wise-radio
Our RSS feed: http://www.windwiseradio.org/feed/
P.S. Susan and Harley both also volunteer with Preserve Lenox Mountain. Ridges are not renewable.