Wind Turbine Syndrome in the cartoons
Nov 18, 2012




Print Article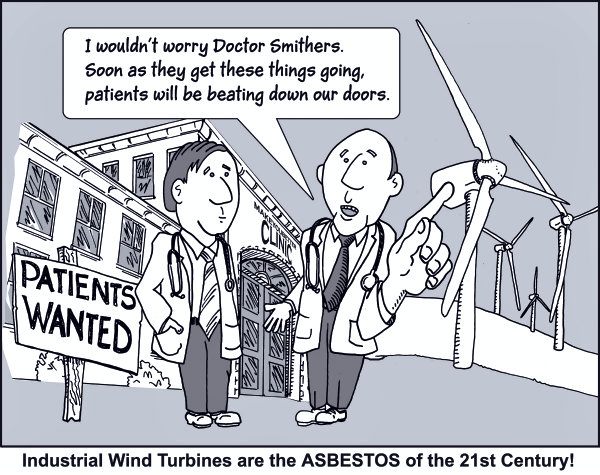 Editor's note:  Wind Turbine Syndrome sufferers do, indeed, flock to their doctors for an explanation of what's going on and some sort of remedy.  We hear about this all the time.  The pity is that most physicians don't have a clue as to what's happening to these people, and generally treat them with anti-depressants.  The good news is that more and more physicians are realizing it's the turbines that are in fact making these people sick—and they are still giving them anti-depressants.
Can these "docs" do anything further for their patients?  No really.  Some advise the afflicted simply to move away—which of course is not a simple thing to do.  Yet fleeing your home remains the best cure for WTS.
With appreciation to Wintoons.com, which has been lampooning wind energy for many years.