"Sue the bastards!" (Ontario)
Jan 19, 2012




Print Article
.
Editor's note:  An Ontario (Canada) farm couple, Sylvia & John Wiggins, is suing their neighbor for "hosting" wind turbines.  
The Wiggins are confident they can prove the value of their home dropped substantially once the neighbor's lease with the "wind factory" became public knowledge.  
The Wiggins are suing the wind company, as well.  
They are being ably represented by a prominent Canadian trial lawyer, Eric K. Gillespie.  Mr. Gillespie was attorney of record in the celebrated "Ian Hanna" case a year ago, and was lead counsel in a parallel case involving wind energy and the Ontario government.  Gillespie intends to build on the gains achieved in those two cases, to win this one.  
We wish Mr. Gillespie and the Wiggins all the best.  And we urge other people, anywhere in the world, who are likewise facing unscrupulous neighbors and rapacious "wind developers," to follow suit.
.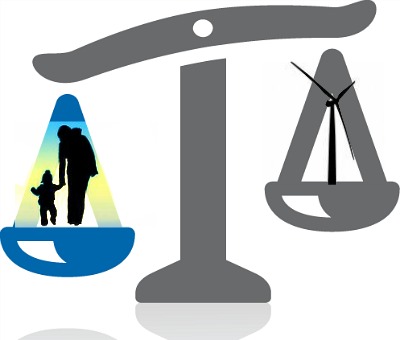 From:
Eric K. Gillespie, L.L.B.
Professional Corporation
Barristers & Solicitors
Suite 600
10 King Street East
Toronto, Ontario  M5C 1C3
Canada
Email:  egillespie@gillespielaw.ca
Regarding:
Wind Developer and a Farm Owner Are Being Sued over a Proposed Wind Turbine Project
Wind developer WPD Canada and a farm that signed a lease to host wind turbines are now both being sued. The claim seeks an injunction and $2 million in damages related to the proposed Fairview Wind Farm in Stayner. "This claim seems unique because the owner of the proposed farm is also being sued," said lawyer Eric Gillespie. "Landowners who decide to allow turbines may need to look carefully at their legal position and potential liability," he said.
The claim focuses on alleged devaluation of property. The plaintiff, Sylvia Wiggins, and husband John, listed their home for sale in 2011. Showings started but, they say, ended shortly after the project was publicized. Recent data shows when a wind company bought out homes near another Ontario project, on resale the company lost almost 35% of their value. "These kinds of things appear to be happening with wind farms. We decided to do something now," said John Wiggins.