"Polite engagement does not work": A call to civil disobedience
Apr 4, 2012




Print Article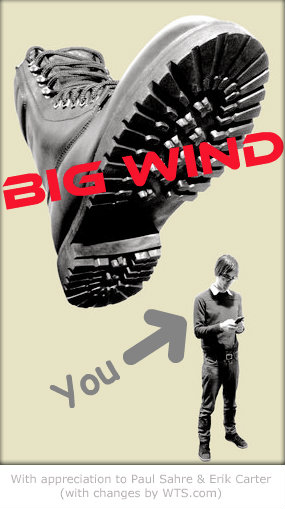 —Mtumba Djibouti
People (that is, citizens other than wind industry shills or community "representatives"—council members, selectmen, etc.) need to understand:  your government does not give a damn about you.  It is beholden to greed and stupidity.
Polite engagement will not work.  They do not care.  Your concerns will continue to be ignored.
Gay activists in the USA in the 80s and 90s realized this and started a nearly universally derided and disparaged and mocked movement called Act Up!  Although government and media critics all said they were counter productive, the fact of the matter is HIV research only began in earnest after Act Up! crowds began civil disobedience—occupying government buildings, blocking the streets, etc.  In the US, the NIH (National Institutes of Health) only began to take AIDS research seriously AFTER their offices were repeatedly occupied by shouting Act Up! crowds.
The result is plain.  The government caved, research was done, and HIV is now a largely manageable disease.  Even though this disease affects more heterosexuals than gays, the government didn't give a damn.  But AIDs activism forced a change.  Not begging or pleading or asking quietly or politely—but agitating.
Governments don't like unpleasantness.  They don't want attention.  They like to operate under the radar.
The squeaky wheel gets the grease.