Aghast at wind turbines! (Mass.)
Mar 16, 2012




Print Article
"All I can say is—'WOW!'"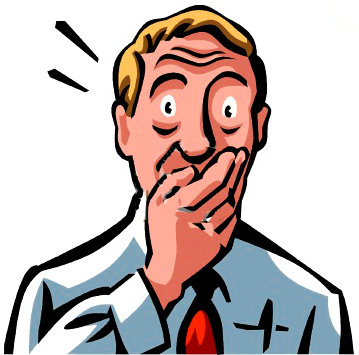 —John Methia, South Coast Today (3/16/12)
Now that the twin turbines are being erected let the WOW! factor kick in.
WOW!  It's high; I can see it from my house!  WOW! It's going to be right there?
WOW! I really can hear it from where I live, they said I wouldn't?
WOW!  Look at all of the trees that were cut down and forest trampled for this "Green" project!
WOW!  Where has the wildlife gone?
WOW!  Aren't they kind of close to the bike path?
WOW!  What's that swooshing sound?  This used to be a serene and relaxing walk!
WOW!  I thought my taxes and electric bill would be going down?  WOW!  Close the blinds!
WOW!  Now I can see why Mattapoisett, Wareham, Dartmouth, Bourne and New Bedford said NO!  WOW!  Who do I call about this sound?
WOW!  Maybe those things are too close to the new Wood school site?  Why didn't we know about this before the vote?  WOW!  Didn't a member of the Board of Selectmen say you would barely see them over the treeline?
WOW!  Now I can see why town officials asked the developer to keep this "low key."
WOW!  Our Board of Health is failing us in not acting to protect our health and wellbeing, as the town of Bourne's Board of Health has!
WOW!  Shall we re-draw the town seal?  Our picturesque and historic skyline has changed forever!  WOW!  These twin turbines have divided our good town with the literal overshadowing of what could have been a wonderful 200th birthday celebration!  WOW!
Now it's time to act, time for the political machine that is behind the backroom and executive session dealings responsible for this to be replaced, so (with apologies to The Who) we won't be WOWed again!