Germany: 28,000 sign petition against wind turbines
Jul 6, 2011




Print Article
Editor's note:  The following is an email sent to Mr. Kenneth Kimmell, Commissioner of the Massachusetts Department of Environmental Protection, and Mr. John Auerbach, Commissioner of Mass. Department of Public Health, in response to the State of Massachusetts holding an inquiry into Wind Turbine Syndrome.
(WTS.com did some light editing to the author's English, since English is clearly not his first language.)
·
July 6, 2011
·
Dear Misters Kimmell & Auerbach,
We live in eastern Germany, near Berlin. Over the last 3 years we have been forced to suffer the noise of wind turbines.
Within a year of the first turbines being built, local residents began experiencing health problems. From tinnitus to sleep disturbance, etc.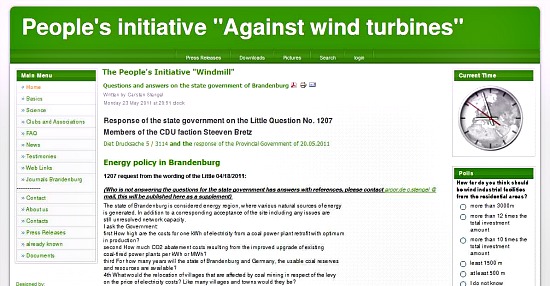 ·
You can read about the distress of citizens from wind turbines by visiting The People's Initiative against Wind Turbines.  [If you are using Google as your browser, you can get Google to translate The People's Initiative against Wind Turbines by clicking here.  Type this web address into the Google Translate box, select "German to English," and hit your Return button—Editor.]
In the federal State of Brandenburg, 28,000 people signed a petition against wind turbines as being built too close to their homes.  [This figure of 28,000 has been confirmed by the author—Editor.]
Yours sincerely,
Wolfgang Neumann
·
. . . on behalf of many citizens of Brandenburg, Germany, and as Representative and Chairperson of the Construction Committee Golzow.
·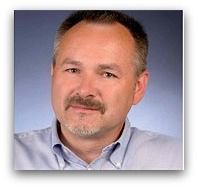 Click here and here to read Wolfgang Neumann's impressive credentials