Annie: Chip off the old block (Maine)
Aug 12, 2011




Print Article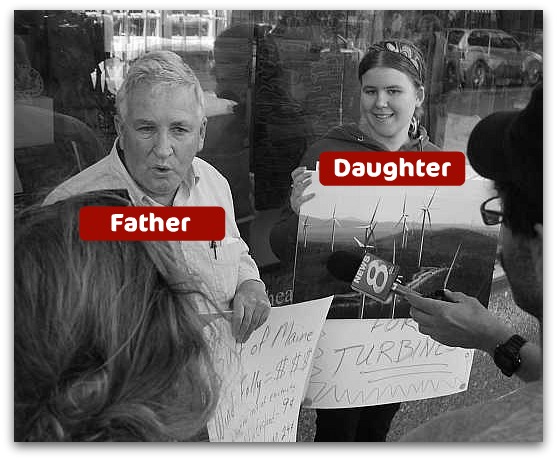 —Brad Blake (Cape Elizabeth, Maine)
Annie went to Rockland (Maine) with me today, to a protest against the proposal for a huge off-shore wind project in the Gulf of Maine, which will be an immensely expensive waste of taxpayers' money and will send electricity rates through the roof.
She was amazed at my ability to speak extemporaneously, but she caught on and I proudly watched my daughter talk effectively to people and hand out brochures.
A "chip off the old block"!